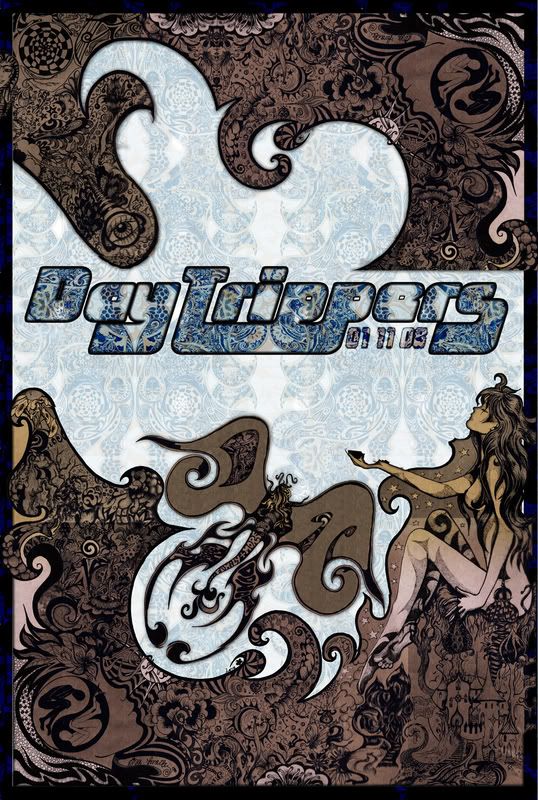 Were back…
Saturday Nov 1st..8am to 6pm.
After 2 highly successful (unofficial) Twisted afterparties in 2006 and 2007 @ Cafe 1001, DayTrippers returns to the fold at the Jamm in old Brixton town.
We'll be bringing you some of the best cutting edge electronic music available today in what is intended to be a genre breaking psychedelic party.
We look forward to having you after the momentous Shpongle Live event @ The Roundhouse and the Official Twisted Afterparty @ The Scala.
It's gonna be a weekend to remember..

Main Room Line Up:-
Floating Point (New Project of Tron & Pollyfonika) - http://www.myspace.com/floatingpointmusic
Hopi (Dragonfly Recs)
Crispy (Alchemy Recs/Flip Flop)
Alex Memory vs. G-Nome
Simon Pieman (Pharpsyde Recs)
Henry Seligman (Electro Minimal Excursions)
Morph (Liquid Recs)
Second Room Line Up:-
Agent Orange (Phat Pilgrim Recs)
Ipcress (Omniscience)
Mizar 9
Disco Stu (Radio with Pictures Recs)
Agent Smith
Percy (Omniscience)
Decor by Kinky Pixie.
Advance Tickets available from Access All Areas for a bargain