hello everyone, greetings from Reno, NV, USA!
I wanted to share with you all my debut album Divination which you can download for free from a pro sendspace account with no ads, no dead links and no wait time.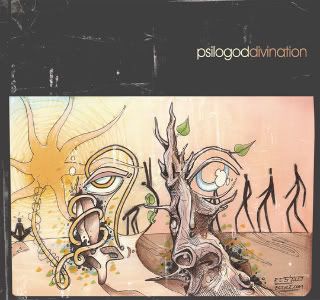 download link is here:
http://www.sendspace.com/pro/l7bb53
Download includes 10 tracks (196kbps mp3 format), CD cover art and desktop wallpaper. This album can be described as industrial inspired psy…dark and moody with intense melodies and percussion. BPMs range from 110-150. There is a wide range of influence and is not any 'one' style of psy.
if you would like free songs in the future
please send an email to .(JavaScript must be enabled to view this email address)
to be added to the distribution list.
also add me at the following networking links for other updates and new music:
http://www.myspace.com/psilogodproject
http://www.last.fm/music/psilogod
http://www.twitter.com/psilogod
If you enjoy this album and would like to support this DIY project, physical digipack CD's are available for $10, and higher fidelity DRM Free downloads for only $5 here:
http://www.cdbaby.com/cd/psilogod
thanks and enjoy!